Our Team
Meet your local insurance experts.
Outstanding service starts with an outstanding team. Meet the professionals behind Robert D. Gregg & Sons, Inc. .
---
Robert D. Gregg (aka BigBob, or Bob Sr.)
BigBob (aka Bob Sr.) is the founder of Robert D. Gregg & Sons, Inc. Bob has been connected with the insurance business for over 50 years. He started his insurance career at D.A. Duryee & Co. (Everett, WA) working his way up to Vice President. Prior to the insurance business Bob worked for Erikson Laboratories making contact lenses, and then in the pet supply business at Puget Sound Pet Supplies.
With a degree in Marine Zoology, Bob has a passion for studying animals and their origins. This has kept Bob close to the water his entire life, having spent his childhood growing up on Vashon Island and now living on Martha Lake for over 50 years.
Bob has been past Chapter Chairman for March of Dimes, advisor for Camp Fire, Boy Scouts Cub Scoutmaster and past Board Member of Everett YMCA. Bob is now retired from the business and spends time in his woodshop, photographing birds, and maintaining his 1940 Chevrolet Special Deluxe Business Coup.
---
Judy Gregg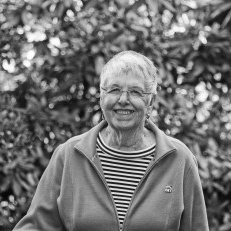 Judy started RDGSons agency with Bob in 1984 taking that big leap into small business ownership. Previously Judy was a manager at a dress shop in the Alderwood Mall. She spent time as a child in many different areas of the US. She followed her father who was a career United States Coast Guard from Ketchikan, Alaska during WWII to Portland, OR, Miami, Florida, Charleston, South Carolina then Astoria, Oregon before settling back in Bremerton, Washington. Now having spent over 50 years on Martha Lake, she has seen a lot of change and growth in our area.
Judy's passion in her spare time is genealogy, or she prefers to say "Family". For over 10 years she has been studying family history. She is also an avid photographer, along with Bob. Judy's charity is Children's Hospital.
Judy's favorite quote is by Eleanor Roosevelt, "Yesterday is history, tomorrow is a mystery and today is a gift, that's why they call it the present". This motivates Judy in being very active in the business and her family each and every day.
Judy and Bob have their two sons, Bob Jr and Ian, along with five grandchildren, Alex, Kaden, Mary, Scott and Shawn all who participate in the agency one way or another.
---
Robert J. Gregg (aka Bob, Bob jr, Bobby)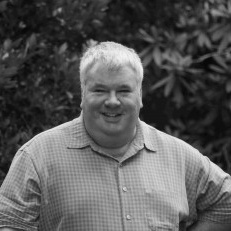 Bob jr started his insurance career in 1986 and is currently the President of RDGSons. Previous to the insurance business, Bob managed a German Auto Repair business in Everett, Washington specializing in Mercedes Benz Diesels cars. Bob has a rich history in the Snohomish County area on both a business and personal level. He has lived in this area his entire life going to school at Martha Lake Elementary, Alderwood Junior High, Lynnwood High School and Edmonds Community College.
Bob has been previous president of the Snohomish County IIA and was their Education Coordinator for 15 years and nationally recognized for involvement with young drivers and their auto insurance. Bob has also been published in several articles relating to underwriting integrity. He has been active in PTA as president and as a coach for an Alderwood Little League Baseball team.
---
Ian Gregg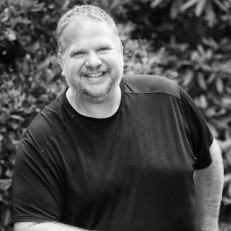 Ian joined RDGSons the summer of 2014 after a long career with the Microsoft Corporation managing various teams and projects. While he is the newest to selling insurance, he's been surrounded by the insurance business his entire life. Ian oversees the operations of the business including technology and our online (social media and internet) presence. Ian calls the Bothell/Mill Creek area home where he has lived most of his life.
For fun, Ian has a number of different hobbies including hunting, fishing, restoring Volkswagens, and Ham Radio.  He also enjoys playing the Trombone, and just recently picked up a Didgeridoo to learn. Ian is in the process of creating a non-profit foundation with a mission of bringing musical instruments into the hands of youth who would otherwise not be able to afford them.
Ian and his wife Leiann have three boys, Scott, Shawn and Kaden.
---
Lance Hudson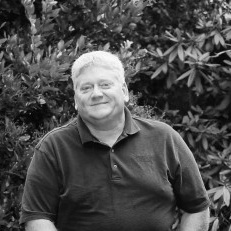 Lance has been with RDGSons since 1997, but his insurance career goes back to 1986 while working at his dad's agency, Hudson & Associates. Before 1986, Lance managed a variety of retail businesses in Snohomish and Clallam Counties including Sprouse-Reiz, Al's Auto Supply, Puget Park Drive-In and True Value Hardware. Born in Bremerton, Washington, Lance eventually moved to Puget Park and attended Lake Stickney Elementary, Olympic Middle School and Mariner High School. Safe to say that this area is home to Lance.
Lance has a passion for sports, collecting sports memorabilia, and travel. Lance is very active in his church and supports the Boy Scouts and Boys and Girls Club. He is past president of Snohomish County IIA.
Lance and his wife have 4 daughters and 7 (yes, 7) grandchildren.
---
Melissa Gregg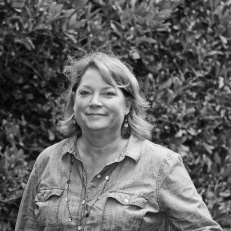 Melissa is married to Bob jr and has worked the front desk at RDGSons off and on since 1997. She has a diverse work experience from big corporations to small businesses having worked for The Bon (Macy's), Kimberly-Clark, The Hudson's Bay Co., her Dad's dentist office and her Mom's gift shop. Her most rewarding job is raising two children Mary and Alex. Melissa attended Lynnwood High School, along with Bob, where their daughter Mary currently attends.
Melissa currently enjoys being an Awana Sparks Leader of K-2nd grade children helping them learn scripture. She has been involved with MOPS (Mothers of Preschoolers) and PTA. Some of her hobbies include calligraphy, quilting, gardening, and cooking.
---
Scott Gregg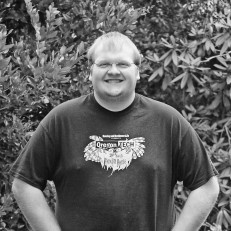 Scott is the Technical Advisor for RDGSons and is also a licensed producer. While a full-time student at Oregon Tech (OIT) in Klamath Falls, Oregon attaining his Manufacturing Engineering degree, he is also an intern at Jeld-Wen Windows & Doors.  Scott graduated from Jackson High School in Mill Creek. When Scott finishes his degree, his dream is to land a job at either Boeing or Microsoft.
He has a passion for technology which doesn't stop at his studies or hobbies. He is also a passionate supporter of Child's Play charity who has a mission is to improve the lives of children in hospitals around the world through the kindness and generosity of the video game industry and the power of play.
---
Mary Gregg
Mary started at RDGSons working the front desk when she turned 14. She is the daughter of Bob and Melissa. She attends Lynnwood High School and enjoys playing cello and piano. Her dream job would be something in the music industry. She volunteers as an Awana Sparks leader with 1st grade children helping them to memorize bible verses and has helped with local food drives. She has had a pet chicken named "Long Neck" since she was six years old.
Need an insurance quote? Get in touch!
Access quotes from Washington's most trusted insurance carriers. It's comparison shopping at the click of a mouse.