Our Team
Meet your local insurance experts.
Outstanding service starts with an outstanding team. Meet the professionals behind Robert D. Gregg & Sons, Inc. .
---
Judy Gregg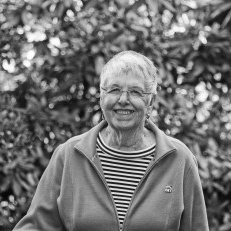 Judy started RDGSons agency with Bob in 1984 taking that big leap into small business ownership. Previously Judy was a manager at a dress shop in the Alderwood Mall. She spent time as a child in many different areas of the US. She followed her father who was a career United States Coast Guard from Ketchikan, Alaska during WWII to Portland, OR, Miami, Florida, Charleston, South Carolina then Astoria, Oregon before settling back in Bremerton, Washington. Now having spent over 50 years on Martha Lake, she has seen a lot of change and growth in our area.
Judy's passion in her spare time is genealogy, or she prefers to say "Family". For over 10 years she has been studying family history. She is also an avid photographer, along with Bob. Judy's charity is Children's Hospital.
Judy's favorite quote is by Eleanor Roosevelt, "Yesterday is history, tomorrow is a mystery and today is a gift, that's why they call it the present". This motivates Judy in being very active in the business and her family each and every day.
Judy and Bob have their two sons, Bob Jr and Ian, along with five grandchildren, Alex, Kaden, Mary, Scott and Shawn all who participate in the agency one way or another.
---
Robert J. Gregg (aka Bob, Bob jr, Bobby)
Bob jr started his insurance career in 1986 and is currently the President of RDGSons. Previous to the insurance business, Bob managed a German Auto Repair business in Everett, Washington specializing in Mercedes Benz Diesels cars. Bob has a rich history in the Snohomish County area on both a business and personal level. He has lived in this area his entire life going to school at Martha Lake Elementary, Alderwood Junior High, Lynnwood High School and Edmonds Community College.
Bob has been previous president of the Snohomish County IIA and was their Education Coordinator for 15 years and nationally recognized for involvement with young drivers and their auto insurance. Bob has also been published in several articles relating to underwriting integrity. He has been active in PTA as president and as a coach for an Alderwood Little League Baseball team.
---
Lance Hudson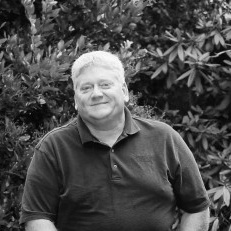 Lance has been with RDGSons since 1997, but his insurance career goes back to 1986 while working at his dad's agency, Hudson & Associates. Before 1986, Lance managed a variety of retail businesses in Snohomish and Clallam Counties including Sprouse-Reiz, Al's Auto Supply, Puget Park Drive-In and True Value Hardware. Born in Bremerton, Washington, Lance eventually moved to Puget Park and attended Lake Stickney Elementary, Olympic Middle School and Mariner High School. Safe to say that this area is home to Lance.
Lance has a passion for sports, collecting sports memorabilia, and travel. Lance is very active in his church and supports the Boy Scouts and Boys and Girls Club. He is past president of Snohomish County IIA.
Lance and his wife have 4 daughters and 7 (yes, 7) grandchildren.
---
Melissa Gregg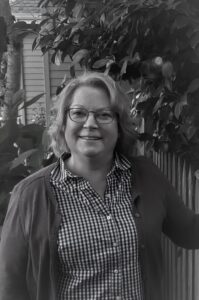 Melissa is married to Bob and has worked the front desk at RDG&Sons, Inc. since 2012. Her previous jobs were at The Bon (Macy's), Kimberly-Clark, The Bay, her Dad's dentist office, her Mom's gift shop, and a few fast food places somewhere in the mix. Her most rewarding job was raising their two children Mary and Alex. Melissa attended Lynnwood High School along with Bob.
Melissa currently enjoys quilting, knitting, calligraphy, cooking, road trips, gardening, and teaching Sunday School.
---
---
Need an insurance quote? Get in touch!
Access quotes from Washington's most trusted insurance carriers. It's comparison shopping at the click of a mouse.