We always have a barrel in our office, for your donations.  We've given hundreds of pounds of non-perishable food and other needed items to the Lynnwood Food Bank.
Please feel free to stop by anytime we are open to make your donation.
2015, 2016 and 2017 Year Round Food Drive for Lynnwood Food Bank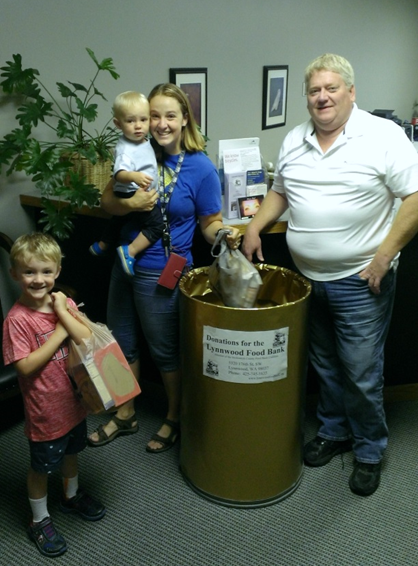 Need an insurance quote? Get in touch!
Access quotes from Washington's most trusted insurance carriers. It's comparison shopping at the click of a mouse.